Main content starts here, tab to start navigating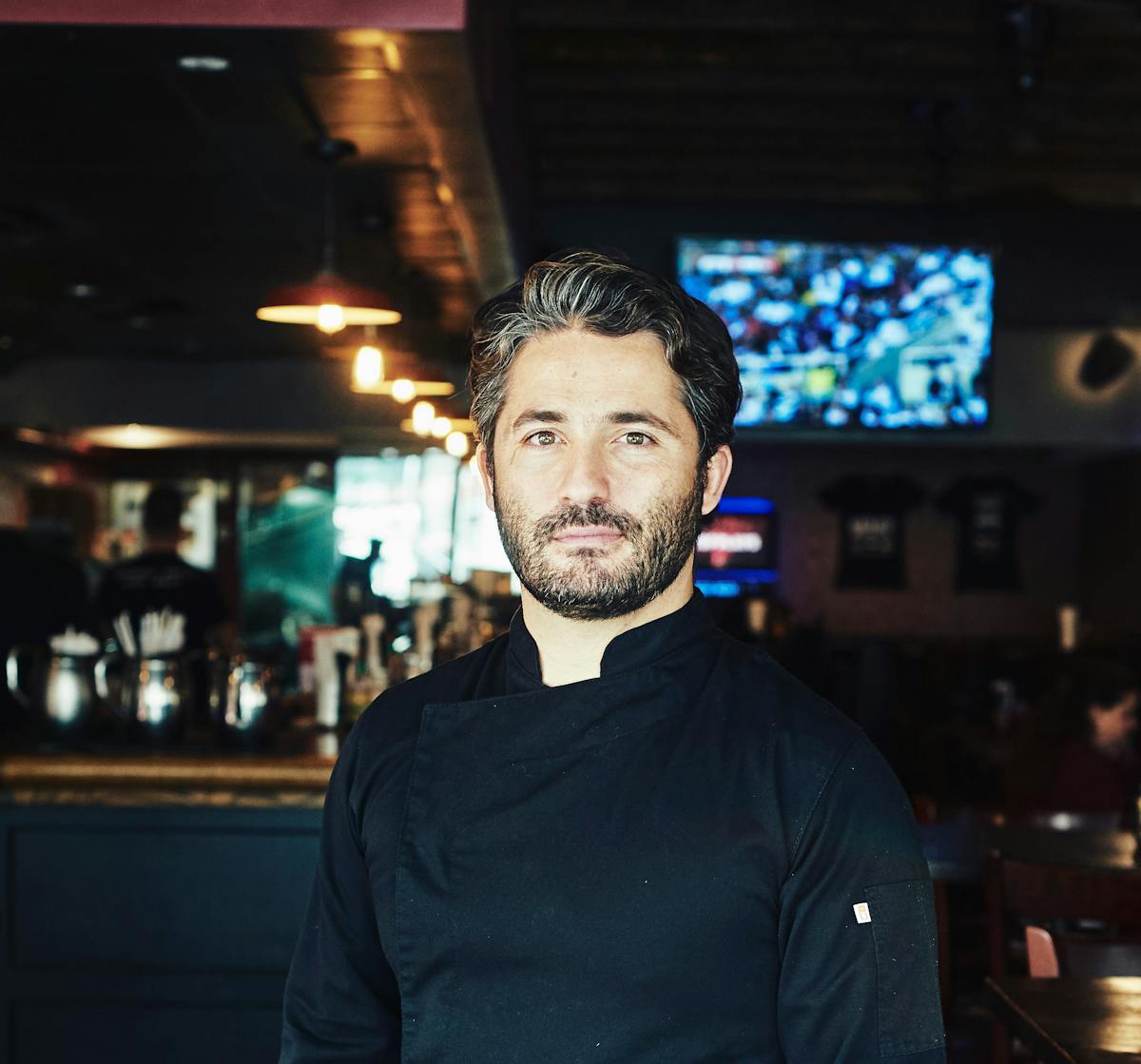 Jaime Guardiola
Executive Chef + Co-owner
Jaime Guardiola is the Executive Chef at Black Iron Burger. He is responsible for coordinating and managing all aspects of ordering supplies, recipe and meal creation, staffing and cooking. Jaime is a qualified Chef and holds the 3-year Chef degree from the Hotel and Restaurant Culinary School Taberna del Alabardero in Seville, Spain.
Jaime is no stranger to the restaurant business, having spent 10 years as a Sous Chef at his own restaurant in Seville with his brother as the main Chef and 6 years at a season beach restaurant in Cadiz where he was the owner and main Chef, which taught him the importance of coordinating all aspects of the hospitality business. In 2004 he spent one year as Chef de Partie at the best Spanish Restaurant in London, Fino Restaurant. He has been Black Iron Burger's executive chef since April 2013 when the company took over the first location in the East Village.
In total, Jaime has been in the hospitality business for more than 16 years. He has won several culinary awards that include the Martin Berasategui & Alcorta Gastronomic contest for "Best Tapa" and wine pairing for two consecutive years.